Cover your prescriptions with your insurance.
New Year - New Vision Insurance Coverage?
For most vision insurance plans, the new year rings in with renewed coverage for your contacts and glasses. Maintain good eye health and hygiene by replacing your lenses regularly. The best way to spend your coverage is on replacement contact lenses!
How to use your insurance to pay for your purchase.
Make a purchase on our site using any of our payment methods. You can use either your FSA credit card or your personal credit card.
Fill out your Insurer's out-of-network claim form or use our new easy auto-filled claim form (see details below)
Print your receipt and attach to claim form. Send them both to your insurance provider!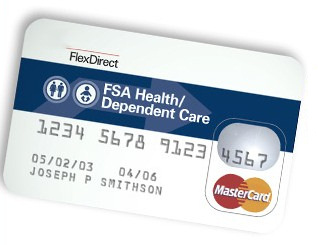 **New** Use our easy out-of-network claim form to get reimbursed by your insurance provider.
Once your order has shipped, we provide you with a link to generate this form. Most of the fields will be auto-filled with the info from your order. Just print and send to your provider*. It can't get any simpler than that!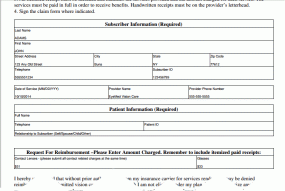 *OptiContacts.com does not make any claim or guarantee towards your eligibility for reimbursement. Please check with your provider for your specific out-of-network benefit plan details and claim submission requirements.
---
List Of Insurers
Below is a list of insurance providers whom you may claim your reimbursement from. If you do not see your insurer in the list below, please contact them directly to inquire about getting an Out-of-Network claim form to fill out. We are happy to provide you with an itemized receipt in which you can submit to your insurance provider for reimbursement!
A

Aetna, Inc.
ADVANTAGE Health Solutions, Inc.
Adventist Health System
Aegon
Aetna, Inc.
Aetna / Inova Partnership
Affinity Health Plan
Affinity Health System
Agate Resources
AIDS Healthcare Foundation
Alameda Alliance for Health
Albright Health Plans
AlohaCare
Altamed Health Services Corporation
Amarillo Multiservice Center for the Aging
America's 1st Choice Holdings
American health Medicare
AmeriHealth Caritas Family of Companies
Amida Care
Applachian Agency for Senior Citizens
Arches Health Plan
Area Agency on Aging
Ascension Health
Assurant, Inc.
Athens Area Health Plan Select, Inc.
ATRIO Health Plans, Inc.
Aultman Health Foundation
Avera Health Plans

B

Baptist Healthcare System
Baylor Scott and White
Baystate Health, Inc.
BCBS Arizona / Banner Health Partnership
BCBS Arkansas
BCBS Kansas
BCBS MichiganBest Choice Plus
Bexar County Hospital District
BHSA Investors, LLC
Bienvivir Senior Health
Blue Cross & Blue Shield of Mississippi
Blue Cross & Blue Shield of Rhode Island
Blue Cross & Blue Shield of Alabama
Blue Cross & Blue Shield of Arizona, Inc.
Blue Cross & Blue Shield of Florida, Inc.
Blue Cross & Blue Shield of Kansas City
Blue Cross & Blue Shield of Massachusetts, Inc.
Blue Cross & Blue Shield of Minnesota
Blue Cross & Blue Shield of Nebraska
Blue Cross & Blue Shield of North Carolina
Blue Cross & Blue Shield of North Dakota
Blue Cross & Blue Shield of South Carolina
Blue Cross & Blue Shield of Vermont
Blue Cross & Blue Shield of Northern Plains Alliance
Blue Cross & Blue Shield of Wyoming
Blue Cross of Idaho Health Service, Inc.
Blue Cross & Blue Shield of Northeastern Pennsylvania
Blue Cross Blue Shield of Tennessee
Boston Medical Center Health Plan

C

C & O Employee's Hospital
Caidan Enterprises
California Physician's Service dba as Blue Shield of
California
Cambia Health Solutions
Capital Blue Cross
Capital District Physicians' Health
Cardinal Health Alliance
Care 1st Health Plan
Care Access
Care Resources
Care Wisconsin First, Inc.
Care First, Inc.
CareMore Health Plan
CareOregon
CareSource Management Group, Co.
Carilion Services, Inc.
Cascade Comprehensive Care
Catamaran
Catholic Charities Archdiocese of New Orleans
Catholic Health Care System, Inc.
Catholic Health Intiatives
Catholic Health System Buffalo
Centene Corporatio
Center for Elders Independence
CenterLight Healthcare
Centra Health, Inc.
CHE Trinity
Cherokee Nation Comprehensive Care
Children's Community Health Plan, Inc..
Chinese Community Health
CHRISTUS Health
Cigna Corporation
Citizens Choice HealthPlan
City of Los Angeles
Colorado Access
Colorado HealthOp
Common Ground Healthcare Cooperative
Commonwealth Care Alliance, Inc.
Community Care of Western NY
Community Care Organization, Inc.
Community Care Organization, Inc.
Community Eldercare of San Diego
Community Health Alliance
Community Health Centers
Community Health Choice, Inc.
Community Health Group (CA)
Community Health Plan (WA)
Community Hospital Foundation
CommunityCare Managed Healthcare Plans of
Oklahoma
Comprehensive Senior Care Corporation
Consolidated Assocition of RR Employees
Constellation Health, LLC
Consumers Mutual Insurance of Michigan
Consumers' Choice Health Plan
Contra Costa Health PlanCoOpportunity Health
Counties of Fresno, Kings, and Madera
County of Orange
Covenant Health System
CoxHealth
Cuatro
CVS Caremark Corporation

D

DAKOTACARE
Dean Health Plan, Inc.
Denver Health Medical Plan, Inc.
Dignity Health
Doctors of Oregon Coast South IPA
Douglas County IPA
Driscoll Children's Health Plan

E

Educators Health Care

El Paso First Health
Elder Service Plan
Elderhaus Inc.
Emblem Health, Inc.
Envision Insurance
Essence
Evergreen Health Cooperatives
Express Scripts, Inc.

F

Fallong Community Health
FamilyCare(OR)
Fidelis SecureCare
First Medical Health
First CarolinaCare Insurance Company, Inc.
Florida Healthcare Plus, Inc.
Florida Pace Centers, Inc.
Franciscan PACE, Inc.

G

Golden State Medicare Health Plan
Government Employees Health
Grand Valley Health Cooperation
Grane Healthcare
Granite Creek
Group Health Cooperative (WA)
Group Health Cooperative of Eau Claire
Group Health Cooperative of South Centralc.

H

Harbor Health Service
Harvard Pilgrim Health
Hawaii Medical Assurance
Hawaii Medical Service Association (HMSA)
Health Alliance Medical Plans, Inc.
Health Association of Niagara County
Health Care Service Corporatio
Health First Health Plans
Health Link
Health Net, Inc.
Health Partners, Inc (PA
Health Plan of San Mateo
Health Republic Insurance of New Jerse
Health Republic Insurance of New York
Health Republic Insurance of Oregon
Health Services Grou
Health Share of Oregon CCO
Health Tradition Health Plan
HealthExcel, Ltd.Healthfirst (NY)
HealthMarkets
HealthNow New York
HelathPartners, Inc.
HealthPlus of Michigan, Inc.
HealthSpan Partners
HealthSun Health Plans
HealthyCT
Heartland Fidelity Insurance Company
Henry Ford Health System
Highmark, Inc.
HMO Health Plans, Inc., dba San Luis Valley HMO, Inc.
Hope of Southwest Florida, Inc.
Horizon Blue Cross Blue Shield of New Jersey Humana, Inc.

I

IASIS Healthcare Corporation
Immanuel Pathways
Indepence Blue Cross
Independent Care Health Pla
Independent Health
Inland Empire Health Plan
InnovaCare, Inc.InnovAge
Inova Health Systems, Inc.
Inter Valley Health Plan
Intermountain HealthCare
International Brotherhood of Teamsters
Itasca Medical Care

J

Jai Medical Systems Managed Care Organization
JMH Health Plan
Johns Hopkins Healthcare

K

Kaiser Foundation Health
kentucky Health Cooperative
Kern Health
Kinderhook Industries
Kissito Healthcare
KS Plan Administrators, LLC

L

Land of Lincoln Health
Liberty Health Advantage
LifeCircles
Lifetime Healthcare
Lighthouse Guild International
Living Independence for the Elderly
Los Angeles Jewish Home for the Aging
Louisiana Health Cooperative
Louisiana Health Service & Indemnity CompanyLovelace Health
Lutheran SeniorLife
Lutheran Social Ministries of New Jersey
Lutheran Social Services of South Central PA

M

Magellan Health Services
MagnaCare
maine Community Health Options
Martin's Point Health Care
Maryland Physicians Care
McGregor
McLaren Health
MCS Health Management Options
Medica
Medical Associates Clinic and Health Plans
Medical Mutual of Ohio
MedStar Health
Memorial Hospital of Laramie County
Mennonite General Hospital, Inc.
Mercy Medical
MercyCare Insurance Company
Meridian Health
Meritus
Methodist Oaks
MetroPlus Health Plan
Metropolitan Health Plan
Metropolitan Jewish Health System
MHS, NBHD and PHT
Mid Rogue IPA
Midland Hospice, Inc.
Missouri DOT/State Highway Patrol Medical and Life
Molina Healthcare, Inc.
Montana Health CO-OP
MorseLife Home Care
Mountain Empire Older Citizens
Mountain States Health Alliance
Mvp Health Care
My Health Care Coordination

N

National Rural Electric Cooperative Association
Neighborhood Health Plan of Rhode Island
Nevada Health CO-OP
New England Joint Enterprise
New Mexico Health Connections
New West Health Services
NewCourtland LIFE
North Shore-NIJ Health System
North Texas Specialty Physicians
Northland Healthcare Alliance
NY Hotel Trades
NYS Catholic Health Plan

O

Oklahoma State and Educ Employees Group Ins Board
On Lok Senior Health Services
Oregon Health Management Services
Oregon's Helath CO-OP
Oscar Health Insurance Co.

P

PACE of the Southern Piedmont, Inc.
PACE of the Triad
Pace Organization of Rhode Island
PacificSource Health Plans
Palm Beach County Healthcare District
Palmetto Health Alliance
Parkland Community Health
Partners HealthCare
Partnership HealthPlan of California
Pennsylvania Pace, Inc.
Pennsylvania Public School Employees' Retierment
Peoples Health
Physicians Health Plan of Northern Indiana
Physicians Plus Insurance CorporationPhysicins United Plan, Inc.
Piedmont Community HealthCare
Piedmont Health Services
Piedmont Healthcare
Preferred Medical Plan, Inc.
PreferredOne Health Benefits Administration
Premera Blue Cross
Presbyterian Healthcare Services
PrimeWest Health
ProMedica Health System
Providence Health System

Q

QCA Health
Quality Health Plans, Inc.

R

Renown Health
Riverside Health
Riverside Retirement Services
Rochester General Health System
Rocky Mountain Health Care Services
Rocky Mountain Health Plans

S

Salubris, LLC
Samaritan Health Services
San Francisco Health
Sanford Health
Santa Barbara Regional Health Authority
Santa Clara Family Health Plan
Santa Cruz-Monterey Managed Medical Care
Commission
Santa Fe Employees Hospital Association
SantaFe Healthcare
Satellite Healthcare
SCAN Health Plan
Security Health Plan of Wisconsin
SeeChange Health
Sendero Health Plans
Senior Care Connection
Senior LIFE Lehigh Valley
Senior Whole Health
Sentara Healthcare
Sentara Life Care Corporation, Inc.
Seton Healthcare Network
Shands Jacksonville
Sharp Health Plan
Sidney Hillman Health Center
Simply Healthcare
Sistemas Medicos Nacionales
South Country Health Alliance
South Jersey Health
Southeastern Indiana Health Organization
Southwest Catholic Health Network
Sparrow Health System
Spartanburg Regional Healthcare System
Spectrum Health
St. Agnes Medical CenterSt. Bernards Healthcare
St. Joseph of the Pines
St. Luke's Regional Health Center
St. Mary Medical Center
StarCare Specialty Health
Summa Health System
Suncoast Hospice
Sutter Health

T

Tenet Healthcare
Texas Children's Hospital
The Health Plan of San Joaquin
The Health Plan of the Upper Ohio Valley, Inc.
The HealthCare Group, LLC
The Lutheran Home for the Aged
Torchmark Corporation
Total Community Care LLC
Total Health Care, Inc.
Touchstone Health
TriHealth Senior Link
Triple-S Management Corporation
Triton Health Systems, LLC
Trusted Health Plan
Trustees of the University of Pennsylvania
Tufts Associated Health Plans, Inc. (TAHP)

U

Ucare
Ultimate Health Plans, Inc.
Union Health Service, Inc
Union Pacific Railroad Employees Health
United Church Homes and Services
United Mine Workers of America (HCPP)
UnitedHealth Group
Unity Health Plans Insurance Corporation
UnityPoint Health-Trinity
Universal American
Universal Care Medical Group
University Health Alliance
University Health Care, Inc.
University of Arizona Health Network
University of Utah Health Plans
Uphams Corner Health
UPMC Health Sysem
Upper Peninsula Health Plan, Inc.
US Health and Life Insurance Company

V

Vale-U-Health
Valley Baptist Insurance Company, Inc.
Valley Health
Vantage Health Plans, Inc.
Ventura County Health Care Plan
Via Christi Outreach Program
Virginia Premier Health Plan, Inc.
Visiting Nurse Service of New York
Volunteers of America National Service

W

Wabash Memorial Hospital
WellCare Group of Companies
Wellmark, Inc.
WellPoint, Inc.
Western Health Advantage
Western Wisconsin Cares
WINhealth Partners
WPS Health Insurance
WVP Health Authority
Close this window