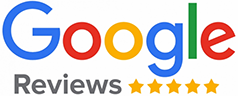 Store Rating
4.6
25,160

Reviews
5
This is my first time ordering from OptiContacts and it will be my last. I ordered contacts on 11/30/20 after sending a copy of my prescription. Once I received my contacts they sent the wrong prescription. I immediately called customer service and they were more concerned with whether or not I had opened them. I told them I had not but I needed the correct ones to be sent as I had no back up pair. My prescription had changed so i had no other contacts but the single pair my eye doctor gave me. They refused to send my correct prescription until they received the incorrect ones they had sent me. It's not my fault they sent the wrong ones, they should have sent the correct ones immediately. Or at the very least given me some sort or discount for the trouble. So with all the delays with the postal service during this time of year, I didn't receive the correct contacts until today 38 days after my order. That is unacceptable.
Over 50 Million Contact Lenses Delivered Since 2004
Buy your contact lenses from OptiContacts.com, and you can rest assured that you're buying from a reputable company and will be receiving authentic lenses backed by the manufacturer's warranty. Join over 500,000 satisfied customers, and start saving on your lenses today.